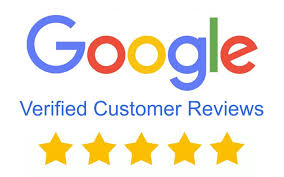 I also have ALL 5* reviews on Google.
To see my google reviews please go HERE
We are truly grateful to Adam for his support and patience. Our teenage daughter is needle phobic and had school vaccinations coming up. We reached out to Adam who listened and was very patient. Our daughter had a single session with Adam and a telephone call the night before and she was able to have two vaccinations at school. This was massive for her and us, a huge achievement. We highly recommend Adam, thank you. Karren. A
I've struggled with anxiety for years but after being made redundant from my job after 18 years, I realised that I needed to urgently address this as I was clamming up and failing miserably at job interviews, driving tests were at nightmare and I also have a phobia of public speaking. I found Adam on the Hypnotherapy Directory and am so pleased that I did! Upon meeting Adam he immediately made me feel at ease and was very professional and considerate, and after just two sessions, I honestly can not believe the difference that this has made to me now being able to control my anxiety in any stressful situations and I feel much calmer day to day. I still use the tools/ exercises daily that Adam has taught me daily to ensure that these awful anxiety issues don't reappear and I can't thank him enough. Louise.P
Absolutely amazing service from Adam from start to finish. Adam was extemely professional thoughout, but was also friendy I felt at ease almost immediately. I suffered with Cyclical Vomitting for years due to poor mental health & hypnotherapy was my last resort. One session with Adam and I am so pleased to say my health has improved immensely and I have my life back!! Adam has kept in touch since about my progress and genuinely cares for his clients. Cannot recommend Beautiful Life Hypnotherapy enough! . Constance. R
I saw Adam on several occasions. He helped me tremendously to deal with a pain condition I have suffered from for a long time. He was very patient and helped me a lot. Would definitely recommend him. Sheila Anne
Went to Adam a few months for anxiety issues and feeling sceptical about hypnotherapy. Adam put my concerns at ease and helped me out no end. Would definitely recommend. Laura. F
I had two sessions with Adam during a period of heightened anxiety and I am so glad that I did. I was sceptical at first, but Adam was fantastic – he listened and really took on board what I was saying and feeling. Adam talked me through various techniques that have completely changed the way I live now. I would recommend Adam unreservedly and would not hesitate to get in touch with him again should I need to. Ellen. P
Adam is an unbelievably nice, genuine guy. But more than that, he has helped me make a significant dent in the agonising, horrible and life-killing condition I suffer from called fibromyalgia.
I've had it for about 5-6 years now.
Tried everything.
Tried vitamin infusions (expensive!)
Tried PainPod (expensive and useless)
Tried massage, infrared therapy (partially helpful, not at all feasible)
Tried heat patches (sort of, kind of helped her back, nothing else)
Tried weed (sort of works but let's face it, not ideal)
Tried chiropractors…
and physio…
and walking…
and swimming…
and reflexology (helps a bit).
Sadly, nothing really made much of a difference to help me return to the "on the go" woman that I am.
They helped ease the pain, but only a very little.
Enter Adam, he'd worked with my husband on business stuff before, my husband found out he could maybe help so reluctantly, I took an appointment.
We both glanced at each other, sharing a "will this work?" look between us.
After only a few appointments, I started noticing a change.
My legs were less heavy, I could go for a walk and not suffer afterwards.
I'm now sleeping less and I'm down on my pain meds too.
My pain used to be a constant 8 or 9.
Last week or so, it's been down low as a 1 or 2.
I'm totally blown away.
Thank you so much Adam, you truly are a life saver.
I can't wait to see what the coming weeks and months will bring 🙂Lisa P
I had one hypnotherapy session via Skype while I was locked down in Spain during the virus crisis. I haven't smoked since, haven't had any cravings and haven't even visited his self sessions that he sent me via an MP4.

I would recommend Adam for any help or intervention on any topic or subject you need. Andy. G
Adam is a very personable man, who makes you feel very comfortable from the off. I was suffering from a severe case of insomnia, after 1 session I had a restful night's sleep and was able to get back on track and steer clear of the "sleeping pill" option. Hypnotherapy is a powerful tool to realign your mental health. Stephen W.
After a particularly challenging period of my life, I visited Adam "as a last resort". After my 1st hypnotherapy session I felt really uplifted. After my 4th (and final) session, I felt ready to go out and face the world again. I have rediscovered the real "me", I feel more positive and I have not looked back. I would recommend Adam to anyone. Lynne P
I knew Adam from school and see him last year regarding my weight. Since I had to stop playing sport due to a knee injury, my weight had been slowly increasing over the years. Since seeing Adam I have been losing roughly half a stone a month. Hopefully will hit my target weight later this year. Mark J.
"I've known Adam and his family for a number of years. I got in touch with him as I knew of the work he does and the help he could possibly offer to me. I had been struggling for a number of years with a lack of self confidence which, when in conversation with other people, caused me to occasionally stumble over words and once this would start, I would found it difficult to control. Adam advised that he thought that he would be to help me and taught me ways to control my lack of self confidence in order to be more relaxed and confident when talking to other people with breathing exercises and simple techniques of just clearing my throat before talking. Knowing how to control my problem has been of great help and assistance to me and I would highly recommend Adam's help." Scott. D
"Have had sessions with Adam a few times when going through an extremely difficult period in my life. I found him professional, yet very approachable in that he made me feel at ease and I felt comfortable sharing my difficult situation, experiences and troubles with him.
His sessions really helped me." Roger D
"I'm 24 and for as long as i can remember i have refused to eat any veg or salad and the thought of having to eat or try any of these foods made me feel anxious. After just one session with Adam i am now eating veg and salad and have discovered so many new foods that i enjoy yet would never have tried before hypnotherapy, this is a massive change for my lifestyle and i cant thank him enough." – Chanel
"Hi Adam I've been meaning to text you but been dead busy. My flight was the best flight I've ever taken. I took my ball on board and used it a couple of times. It was weird because I kept thinking I'll be scared in a minute but it never came it was so chilled. The engine roared and nothing so thank you so so much x".– Stacey, Fear of flying
"I've known Adam for quite a few years and I needed help to sort myself out. Very professional. Excellent service, thank you Adam". -Rachel
"Adam – a man with vast knowledge, great nature and always a pleasure to work with".-Sahib
"Adam helped me to overcome my nerves and pass my driving test. Adam showed me various techniques to try at home to help me become more focused and less anxious about my test. I felt more in control of my nerves, thoughts and emotions and believe that if it wasn't for Adam that the outcome may not have been successful."
– Julie B
"The phantom limb seems to be much more under control now and not so disturbing as it was."
– Ken
"For far too many years I had allowed my fears of flying and claustrophobia limit me and miss out on opportunities. The negative emotions I felt caused to me to attach feelings of panic and upset to what maybe a perfectly normal experience. So when presented with the invite to visit family abroad in the Caribbean the thought of a long haul flight caused me to automatically talk myself out of going and the opportunity missed.After an initial meeting with Adam to ascertain my goal and explanation how this would be achieved my mind was put at ease and attended further hypnotherapy sessions all handled in a calm and professional environment.I felt not only a great burden lifted from my shoulders but was then able to book the flights and actually look forward to my holiday without any anxiety leading up to the flight. The flight itself went far better than I could have imagined !
It was a fantastic feeling to be able to relax on the flight and not allow all the previous negative thoughts and emotions manifest themselves. I want to thank you so much for your help and support and can honestly say I am not sure I would have undertaken the journey without your help. I now look forward to booking my next trip abroad."
– Caroline
"Adam stopped me over eating food which was my downfall. I went to see Adam last year to stop my constant eating of junk food and chocolate, within a month of seeing Adam I had lost half a stone which I have kept off and I dont eat nowhere near as much as I used to. thanks Adam. x
– Julie
"I went to see Adam having a problem with confidence, and after a short amount of sessions, I now feel like I have got a whole new outlook of my life, it's amazing. I would recommend hypnosis to anyone; I wish I did it years ago.
Thank you Adam for all of your help."
– Bernie
I found hypnotherapy one of the best choices I have ever made. I found after my first session I was so focused on what I was trying to do, and I have been ever since so much. I've lost 12.5lb in a month."
– Elleen
"I was recommended to try hypnotherapy some time ago, but I dismissed the option straight away. This was mainly due to my skepticism towards the subject, and general public opinion. However, I managing to put my skepticism to one side after meeting up with Adam, although I didn't hold out much hope for success, I was pleasantly greeted at Adam sat me down and explained the process of hypnosis, and how he could help. Even at this point I thought 'there's no way this is going to work.' but before I knew I was under. I couldn't believe it, and at the same time I couldn't care less. It was the most relaxing thing ever. He told me that i was going to feel various things, and I did, I drifted in and out of daydreams as he hypnotized me and turned me into a non smoker. Top Bloke"
– Phil
"It's really strange when i have stopped smoking before even after a few months I still fancy a smoke, But honestly nothing, I haven't wanted a smoke since i left your front door, been on the lash with me smoking M8's wired like I have never smoked in my life thanks again."
– P.R.
"I would recommend Adam to anyone who is looking to create a positive change in their lives. When working Adam he has been both professional and caring and this has resulted in me allowing to overcome obstacles in my live and being more positive and happy. Thanks again Adam"
– Steve H
"Adam is knowledgeable and experienced in Hypnotherapy my confidence has improved and after a previous phobia of rollercoaster's has eradicated. I am less wary of jumping on one now!"
– Anna
"I used 2 smoke nearly 40 cigerettes a day but since new years day I haven't had a cigerette thanks to being hypnotised."
– Jon
"I had four appointments with Adam to aid weight loss and subsequently to lower blood pressure. Each session was conducted proficiently, punctually and with empathy. As Adam's qualificiations are many he was able to practise several different therapies. Knowing that I could email or phone to "touch base" between appointments was appreciated. Four weeks down the line I am losing weight steadily, and my blood pressure is falling.
Thanks Adam."
– Jackie
"Hello Adam just to give you a update since I finished my weight management, well everything is still on track and I have lost 2 stone and still eating healthy thank you once again"
– Latest from Elleen
Contact me today for your FREE consultation HERE
Check out Beautiful Life Hypnotherapy on Google! https://g.page/r/CXxs_T5h9ZwuEAE
Beautiful Life Hypnotherapy providing Hypnotherapy in Coventry, Warwickshire and the West Midlands.