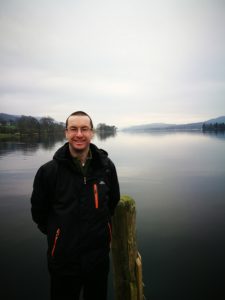 I'm here to help you, but as with all therapies, you need to trust.
If you are thinking of making a real change in your life and looking for Hypnotherapy in Coventry and Warwickshire, take some positive action and book a FREE consultation with me today!
"I would recommend Adam to anyone who is looking to create a positive change in their lives. When working Adam he has been both professional and caring and this has resulted in me allowing to overcome obstacles in my live and being more positive and happy. Thanks again Adam" – Steve H.
Read on to learn more about me, and my practice
About Me
Hi my name is Adam Cowming and I provide Hypnotherapy in Coventry and Warwickshire.
I am a fully qualified Hypnotherapist.
Here is a little about me and my background.
Born and bred in Coventry, I previously worked for Peugeot cars at Ryton near Coventry for 11 years as a spot welder in an area of production called "Body in White". It was while working here that I became interested in learning new skills and took many training courses to help improve my qualifications. After taking redundancy from the car factory I passed and became a HGV lorry driver but continued on the journey of self improvement gaining many of the qualifications which I use today in the Hypnotherapy practice.
I decided to have a complete career change due to my interest in the human mind and behaviour and desire to help people, this made me inspired to study Neuro Linguistic Programming(NLP), Hypnosis, Hypnotherapy and Psychotherapy. I still have a real thirst for knowledge and i'm always looking to improve my skills.
I used Hypnotherapy myself over 12 years ago to stop smoking as well as trained in self Hypnosis, going on courses around the same time. This really sparked my interest in the power of Hypnosis and Hypnotherapy.
I enjoying running this successful business, helping many clients over come life's troubles.
I specialise in all areas of life and can help with any challenge you maybe facing from helping you to stop smoking to more complicated psychological or emotional issues.
I continue to train going on the latest courses so I keep my knowledge as up to date as possible. I say "I'm still a work in process" meaning you never know everything or stop learning everyday.
I am also an internationally published author of two books on Amazon which I'm extremely proud of, look me up!
I also have programme designed to help archers create the correct winning mindset. This programme has had great aclaim and success worldwide.
http://www.archerymentalmastery.com
I am very lucky that I am still mentored by the owner of the Hypnotherapy School I attended , so my skill level is very high and I make sure I keep it that way so I can pass it on to my clients.
I am a normal down to earth understanding person who knows though life how sometimes we all need a little help, even me !
Also you can be found on the hypnotherapy directory www.hypnotherapy-directory.org.uk/hypnotherapists/adam-cowming
I am always happy to answer any questions you may have. Feel free to contact me HERE.
I have also had the pleasure of being on the Mollie Green show for BBC Coventry and Warwickshire Radio talking about Hypnotherapy.
I also recently deleievered a online workshop on anxiety to Dudley College Students' Union
Call  the office on 024 75098634 for a free consultation or appointment.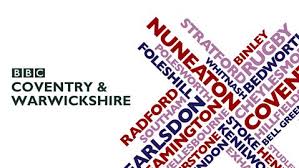 Beautiful Life Hypnotherapy providing Hypnotherapy in Coventry, Warwickshire and the West Midlands.