What is it like being a Hypnotherapist?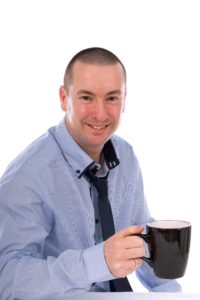 What is it like being a Hypnotherapist?
I get asked quite a lot from people the question above so I will try to answer the question in this blog.
I've come a long way in the last few years and I've had to make some changes to be where I am today. I was once a "track rat" working in a big car factory for 11 years until I got made redundant. I then retrained as a truck driver and worked drive all over the Midlands and UK for 4 nearly 5 years. It was during this time that I started my training which would lead me to where I am today, running my own business as a Hypnotherapist and Life Coach.
So what is it like?
I must admit the hours are good and the time spent with clients is very rewarding. I normally start my first appointments at 10am, and then work through out the day with my last appointment time at 8pm. I can see between 1 and 4 clients a day, that's around 5 to 6 hours a day working time if I see 4 clients. Each client session can last around an hour to an hour and a half; I always allow time between clients just in case it over runs.
Most people ask "What do people come in for the most?" and I guess because I get good results my Weight Management Program is one of the things clients come for. Stop Smoking sessions is also busy and in high demand at the moment. I've seen clients for Anxiety, Confidence, Pain Reduction including Phantom Limbs, Insomnia,  Low moods, Additions, Stress, Personality Disorders, Anger but to name a few.
Most people think that weight loss is easy money but you would be surprised like I was that there can be many underlying factors to deal with first, it's a little like pealing an onion. At first I peal the outer layer off until I get to the core of the issue.
The job has at times tested my skill and understanding of how we think. I've had to go into the trenches a few times but it has helped me to cut my teeth as the saying goes.
I've had funny moments as well as times when I sat and listened to stories  that really were horrific to hear but had to remain professional at all times.
I think one of the hardest parts of the job when I first started out was marketing myself and knowing what to do. This is now playing off with a great website, leaflets and good search engine results, but it has and continues to be a learning curve all the time.  I go out normally twice a week door to door with my leaflets to different areas of the city I live in Coventry. This has helped me gain new clients and then recommendations from those clients which is now starting to build my business up. I think this year I will be busier than last year if I carry on the way I'm going. My aim is to have around 10 clients a week by the end of this year.
I continue to look towards ways of improving my knowledge and go on Continual Professional Training(CPD) courses around 3 times a year, training with some great names in the field of change works and hypnotherapy. During these trainings I also get to meet and network with other hypnotherapist and trainers.  I learn so much from these events and I believe the more knowledge and skill I can learn then this in -turn will get passed onto my clients helping them move forward in life and the issues in a helpful and constructive way. The training courses normally cost around £200 to £300 but what I learn will increase my client success and there for bring more recommendation work which is great for me and the business as a whole. So I see it as an investment in myself and my business.
One of the best parts of the job is finding out how the clients have improved and moved on with things. I love a success story, only this morning I had a call off an ex clients wife thanking me for all the help I have given them. She said there life together is now so much better and can't believe how hypnotherapy has changed their life. It was heart-warming to know I've helped them in some small way.
If you wish to train as a Hypnotherapist then speak to Nick Davies at The Warwickshire School of Hypnotherapy
If there is something you or someone you know may need help with please pass on my details or contact me HERE
Regards
Adam