A Client Session With Me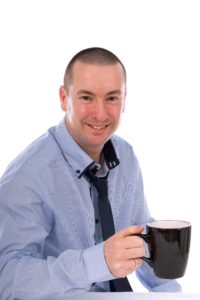 A Client Session With Me
What a client session is like with me.
A client will often come and see me with no idea how I can help them with limited knowledge of therapy.
The first thing that happens is a look at the issue and any information around that issue that maybe useful or directly linked.
My soul purpose is get you the result you want in the least amount of time so I use all my skills at my desposil to ensure we get you moving in the right direction as fast as I can. We work as a team to get the results you want.
Everything I do in therapy is to help the client.
I use eye movement therapy called "Blast Technique"
BLAST Technique™ is a Amygdala Desensitising Technique (ADT) which has been created and developed to work faster and more effectively with PTSD and trauma.
BLAST Technique created by Nick Davies (Bi Lateral Analysis and Stimulation Treatment) which has been developed from EMDR. When post-traumatic stress syndrome is involved, EMDR (Eye Movement Desensitization & Reprocessing) is often faster and more effective than other types of therapies.
I also use can NLP and Hypnotherapy.
I have admit that a lot of the fixes are out of what people think of hypnosis however it still plays a very important part in helping my client and what I do.
I once had a client who I knew needed help. I was going through some process in order to help them when they stated "Can't we just get on the with the hypnosis stuff" thinking that was the bit that would fix them but the work had already been done so I we did the hypnosis and they left thinking that's what fixed them. I knew the fix took about 10 minutes in reality.
So to sum this blog up I work in what I think gets the client the best and fastest results although sometime in what the client may seem a strange way at time.
I do work in very traditional ways also if I think that approach is more suitable for that client.
For a free consultation contact me on 024 75098634 or click HERE
Regards
Adam
www.blhypnotherapy.co.uk