New Years Resolutions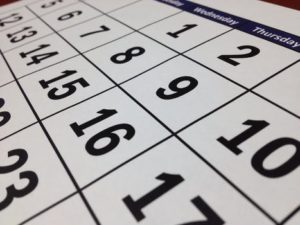 New Years Resolutions
My Quick Guide to New Years Resolutions
Did you know that only 8 percent (or maybe it's 12 percent) of people end up accomplishing their New Years Resolutions? That means that 92 (or 88) out of 100 New Year's Resolutions end in "in-complete" and utter failure.
The first step of this process involves a period of self-reflection and introspection. This is a very important step because it lays down the foundations for the New Year's Resolutions you will set for the coming 12 months. These foundations are set in place when you clearly understand where you've come from, what you've done to get here, and how your life will potentially unfold in the future as a result of these experiences.
Well, now's your chance to sit down and prepare a list of important lifestyle changes you want to make, and being the charitable and caring person that I am here at, I've decided to give you a bit of help – because since the majority of people fail to stick to their resolution, you'll need all the help you can get.
Send an email to your future self. Seriously, do it lets you send an email to yourself in the future at a date you specify. A great way to bridge the gap between your present and future selves is to tell your future self how your current actions will benefit yourself in the future.
Keeping a diary of your progress is a useful way to help you stay on track and see how far you've come. Enlisting the support of friends and family by explaining what you're trying to achieve is another good way to help you stick to your goal.
Set your goals on a number of levels:
First you create your "big picture" of what you want to do with your life (or over, say, the next 10 years), and identify the large-scale goals that you want to achieve.
Then, you break these down into the smaller and smaller targets that you must hit to reach your lifetime goals.
Finally, once you have your plan, you start working on it to achieve these goals.
This is why we start the process of setting goals by looking at your lifetime goals. Then, we work down to the things that you can do in, say, the next five years, then next year, next month, next week, and today, to start moving towards them.
It's important to understand that the intentions you set for the New Year will never be realized if you keep living at the same level as last year. New goals require a new set of habits, rituals and beliefs. These three elements in combination will help you create the momentum you need to follow through with your intentions to attain your New Year's Resolutions. You will therefore need to make modifications on all three levels if you desire to realize concrete long-term results. And of course, the best way to begin doing this is by raising your personal standards.
I wish you the greatest of success along this journey and the very best for the year ahead!
For a free consultation contact me on 024 75098634 or click HERE
Regards
Adam
www.blhypnotherapy.co.uk