Weight Management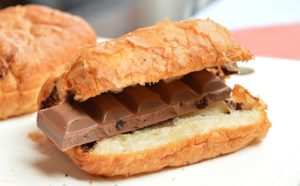 Weight Management
This subject wieght management that has been covered and covered but I think some people still miss one important point about this, especially clients that I see.
It's not about diets, exercise but the psychology……….
I prefer to use the term "Weight Management" because the term "Weight Loss" implies you have lost something and people usually want to get back something they have lost. People lose things, usually, by mistake. As long as you think of 'losing' weight you are making life difficult for your mind to deal with. Instead, think of "Managing" your weight.
So what happens normally?
Here is the thing, people get to a certain weight and then they hit their weight fresh hold they then diet, exercise and lose some weight for a while…… put weight on again but this time their fresh hold may slightly be more i.e. they put more weight on than the last time because they are slightly more desensitised to the extra weight before they know to do something about it!
So something happens for them so they don't see the extra weight until it is too late and in their mind they go … Oh no!!!   This is a classic yo yo dieting strategy. My job is to help the client break this cycle and get a new positive one instead, make the client aware of what and how they are eating.
As long as the client is educated and made more aware of their eating habits they will often make the shifts and changes themselves often this is done at an unconscious level. Clients often report back to me that they can remember an event or the reason they started over eating after a session while they are back at home, this is something I don't do in the first session but often they tell me what I need to know to help them move forward or to address in another session if they want to.
I get the client to fill in a meal diary and be totally honest with it. Some clients I found didn't realise they ate the snacks they did between meals, what I call graze on snacks and rubbish all day still having some healthy meals, they say " but I eat healthy and exercise but can't shift the weight" not even being aware of all of the calorie filled snacks in-between their meals.
Some client are so used to big portions that they think it normal to have a plate piled high with food, but if someone who hasn't got a weight issue dished up a portion to them they would think it was not enough but the fact is it would be a normal meal size.
There is no big mystery to weight management but at the same time it is big business for the clubs and they make a lot of money from seeing the same people go to the meeting week in week out. They not doubt help people and offer a valuable service but if they can't get a person's psychology right then they will keep repeating the old patterns time and time again year after year.
Yes I run a business also but I see clients for around 3 to 4 sessions for this and give them enough tools to deal with the problem for life, I don't want to see them for months on end because that would mean in my eyes I haven't done my job correctly by offering a duty of care to my clients by helping them make the shift in their life they need to in order to keep the weight off .
If you are interested in one to one help then I provide Weight Management Hypnotherapy in Coventry.
If you need any help contact me HERE
Regard
Adam
www.blhypnotherapy.co.uk