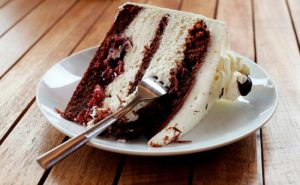 Comfort Eating
Comfort eating can be a problem to some people who are trying to reduce their waist lines.
The problem is it can be a very hard cycle to break with very deep underlying reasons for the behaviour that needs to be addressed or it can continue.
Have you ever found yourself eating treats even when you are not hungry?
Or just eating far too much without wanting to stop?
Have you ever hidden food or been a secret eater?
At the time this can make you feel good, some people even get a buzz from what is an out of control feeling. So why would people like the feeling of being out of control? I have found that most people live a normal life are can control other aspects of their lives perfectly well but not their eating. The main problem is they are after a quick fix or lift in mood bought on by the sugar rush from the food. As a general rule, calories are not our enemy. The fat stored in our bodies does not come from ingesting more calories, it comes entirely from eating foods rich in sugars and carbohydrates which score high on the Glycemic Index.
So let's look at sugar a little closer.
Simple sugars are just a few molecules of sugar molecules strung together. Sugar is in a lot of things and can affect us in many different ways.
Complex carbohydrates a many hundreds of different sugar molecules strung together
Starches – the most sugar molecules strung together
Simple sugars are lowest on the GI, Complex next, starches highest – all are however high on the GI
Carbohydrates are just long chain sugar molecules and are not necessary for human life
Saccharides is another word for carbohydrates
Carbohydrates are an immediate source of energy – useful for immediate needs in sports
Average human stores 1500g glycogen enough to run around 20miles
Fruits are best for providing the quick bursts of energy we may require such as for sport.
The problem arises normally after eating such foods. At the time of eat we often justify it or just eat and worry about it later. The thing is later comes all too soon! People can have feelings such as guilt, embarrassment, shame, low self-esteem to name a few. These feeling are worth looking at, at a deeper level with a professional therapist who will help you to explore them and understand them in a much fuller way. It is only when we look at these issues that people normal can address them and move on properly with a greater knowledge and understanding of themselves and their behaviors.
The cycle goes feel bad, eat to feel better, feel better, feel bad about eating, eat to feel better again. The thing is the feeling better will only last a very short time whereas the negative emotions can last a long time.
It can often be linked to low self-confidence and esteem or sometime to food being a comfort at an early age during difficult times in their life. For some clients I've seen they have said it was the one thing that never let them down and was always there for them. They had very strong associations with food and comfort eating. Food was their drug of choice.
The thing to start to thinking about is that once the negative associations are broken then food can still be enjoyed but they can cope with life in a much more positive way and yes still enjoy a treat !
Contact me for a free consultation 024 75098634 or click HERE.
Adam
www.blhypnotherapy.co.uk