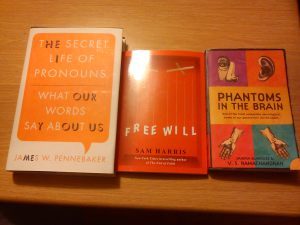 Recommended Books
People often ask me what sort of books or study I do, or they  ask what book I would recommend for self-help and improvement. Here are some of my recommended books.
Well there are many questions like that and many good books on the subject, far too many write about in one blog.
What I've decided to do is just to tell you about a few of my recommended books that have helped me and given me the greater knowledge and I hope they will do for you too.
Anthony Robbins – Unlimited Power
This book was one of the first books I read that started to help me to understand how to change my own mind set and even perceptions around what I could achieve. I have read it a number of times and still love to pick it up and flick through it. He also wrote Awaken The Giant Within which he wrote before Unlimited Power but I read this after, possibly the wrong way around but it was still well worth reading this also is very inspirational for me giving answers and helping to believe in myself more. I recommend anything by Robbins
Mapping The Mind – Rita Carter
The best book and maybe the only one you will need until she brings out her next book on the brain and how it works. It is simply packed full of case studies and simple yet fully explains everything it very reader friendly way, in other word you don't have to be a brain surgeon to understand this book. It will help you to understand this at times complicated subject. We all have a brain so why find out how that thing between our ears works !
I'm OK You're OK – Thomas A Harris
This book was key to me getting to grips with the Parent- Adult- Child model of the personality otherwise known as Transactional Analysis. This book can get a little heavy and will take a little more reading but once you understand it , it opens up a completely new understanding of how we work and way we act, feel and say the thing we do sometimes.
Change Your Mind And Keep The Change – Steve & Connirae Andreas
This is another powerful book written by the brilliant Steve & Connirae. It is based on some advanced NLP (Neuro-linguistic programming). This book gives different strategies to deal with issues and problem in life. It is written in a very easy to understand way. The name Andreas within my industry is a haul mark of quality and knowledge and together this family has done a great deal to advance the field of personal change and NLP.
 The Rainbow Machine – Andrew T Austin
Tales from a neurolinguist's journal is how Andrew has presented this little gem. I've trained with Andrew on a few occasions and his humour yet knowledge is a great joy to listen to. In this book he recounts some of his more memorable cases and events. Some will make you laugh; some will make you gasp in horror. He has a very different approach to many therapist and to be honest it very refreshing. It really is worth a read.
Free Will – Sam Harris
If you think you have a free will then this book will make you rethink your beliefs on this subject. It is very interesting and intelligently written. It will only take you about a hour or so to read but is well worth the time.
What am I reading at the moment?
Phantoms In The Brain – V S Ramachandran…..and so far it's been a great brilliantly interesting neurological read. I 'm about a 1/3 of the way through it.
I hope you enjoy the recommended books if you decide to expand your knowledge.
For a free consultation contact me on 024 75098634 or click HERE
Adam