Self Belief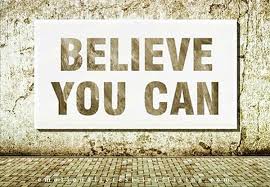 What is self beleive and why do we need it?
We demonstrate the confidence and self belief we have in ourselves in a number of ways; our behaviour, our mood and even how we carry ourselves. It's common for individuals who lack self-belief and self-confidence to find certain areas of their life affected.
Self-confidence is extremely important in almost every aspect of our lives, yet so many people struggle to find it. Sadly, this can be a vicious circle: people who lack self-confidence can find it difficult to become successful.
Examine your strengths, limitations and the reality of your situation honestly every day. Some days you won't believe in yourself, and that's OK. But if you can unpack and see where that temporary disbelief is rooted, you'll identify what's needed to move forward.
Moving forward ultimately leads to success, nothing more
That's right, self belief in yourself is a choice. It is an attitude you develop over time. Think positively about yourself. Remind yourself that, despite any problems, you are a unique, special, and valuable person, and that you deserve to feel good about yourself.
The thing about confidence is that you get it by doing things over and over again. And while I'm not going to pretend everyone you come into contact with will be lovely and supportive if you ask for help, most people love helping others because it makes them feel good.
Always celebrate your successes and encourage yourself when you face setbacks. Building confidence does not happen overnight; it takes time for your brain to be convinced of the compliments you give yourself. Speaking comments out loud while you look back at your image in the mirror can help as it is you actually talking to yourself helps build self confidence.
You have to learn to be aware of your self-talk, the thoughts you have about yourself and what you're doing. I learned to recognize negative self-talk, and soon I learned a trick that changed everything in my life: I would imagine that a negative thought was a bug, and I would be on the lookout for these. When I caught one, I would stop it and squash it, question it then replace it with a positive one.
Contact me today for a free consultation 024 75098634 or click HERE
Regards
Adam
www.blhypnotherapy.co.uk